Array ( [0] => 1.jpg [1] => 2.jpg [2] => 3.jpg [3] => 4.jpg [4] => 5.jpg )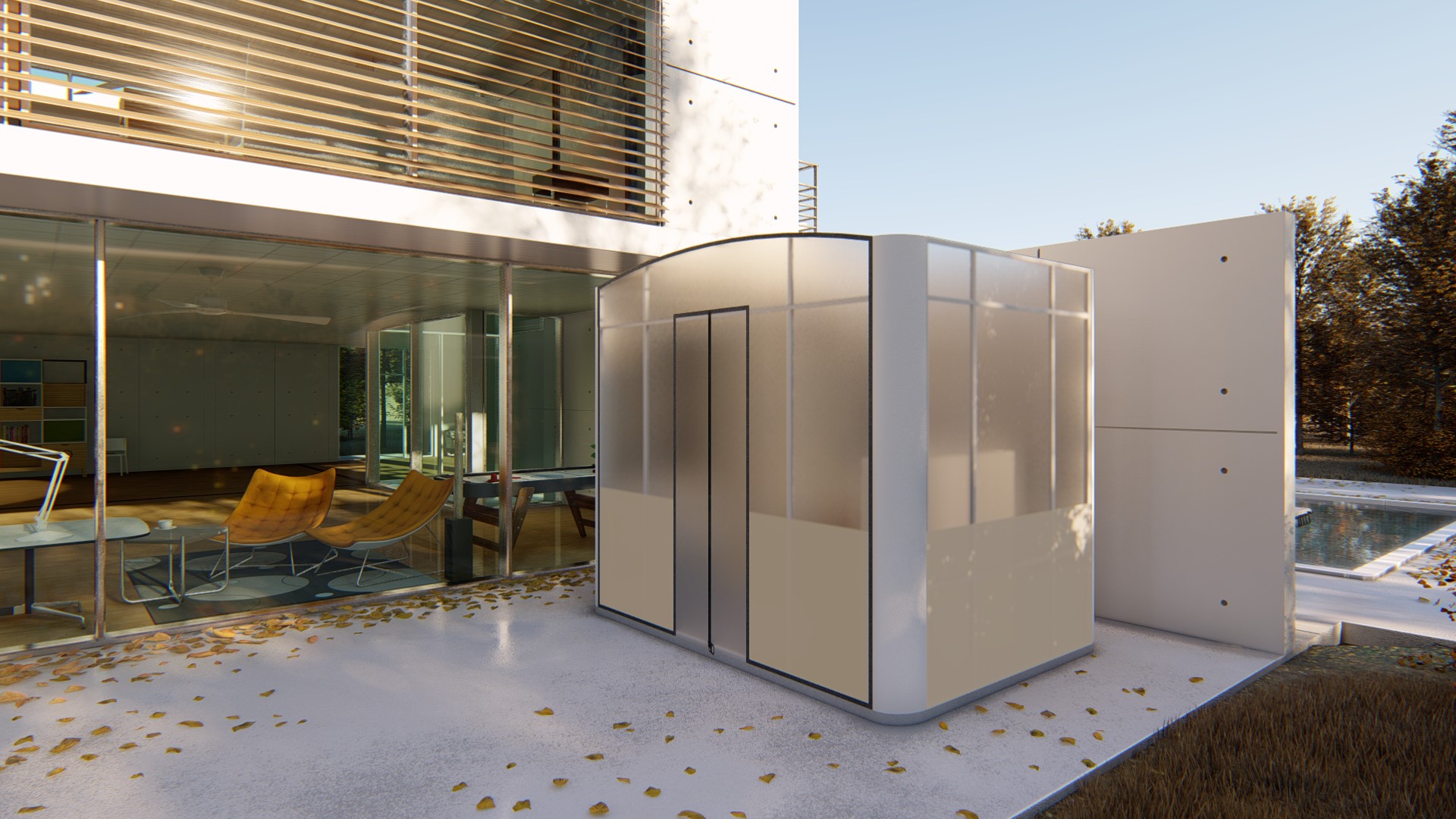 Neevriti Studio
Category
Architecture/Interior
Project Description
A Home can vary from place to place or person to person. Some homes can be small, some can be big, some are located in closed localities and some are located near open fields. But coronavirus does not distinguish you on the basis of the size of your home or surroundings. Therefore, it could be challenging to isolate a suspect or a person with COVID-19 symptoms from the healthy members of the family living under the same roof.
So, here we are with an Isolation POD which could be installed within homes or spaces depending upon the needs of the customer.
The Basic idea behind the creation of the POD was to make it portable and flexible using easily available materials, as it would allow the POD to be constructed in less time thus fulfilling the increasing demands effectively in response to coronavirus pandemic.
The First material used is Polyvinyl chloride (PVC) as it makes the POD lightweight, easy to install, non-toxic, and cost-effective.
The Second material used is waterproof polyester fabric for the walls. The opaque fabric is used for the private spaces, whereas the translucent fabric is used for the remaining parts of the POD.
The main aim of using the translucent fabric was to make a confined space look larger and allow the suspect/person to experience or communicate with the surroundings despite being isolated.

The POD size is restricted to 2.5m wide, 3m length, and 2.5m height. The Whole POD can be assembled using 13 pieces which consist of 5 panels, 4 vertical corner members, 1 floor (made out of rubber) of depth 0.15m, and 3 rods (for ceiling). The installation would be done on-site using couplings or connectors. (Refer PDF)
The design has been approved by a doctor on technical as well as on medical grounds.