Array ( [0] => 01 2.4 Cubic Main Image.jpg [1] => 02 2.4 Cubic Front View.jpg [2] => 03 2.4 Cubic Clear Isometric.jpg [3] => 04 2.4 Cubic Clear View.jpg [4] => 05 2.4 Cubic Living Blocks.jpg )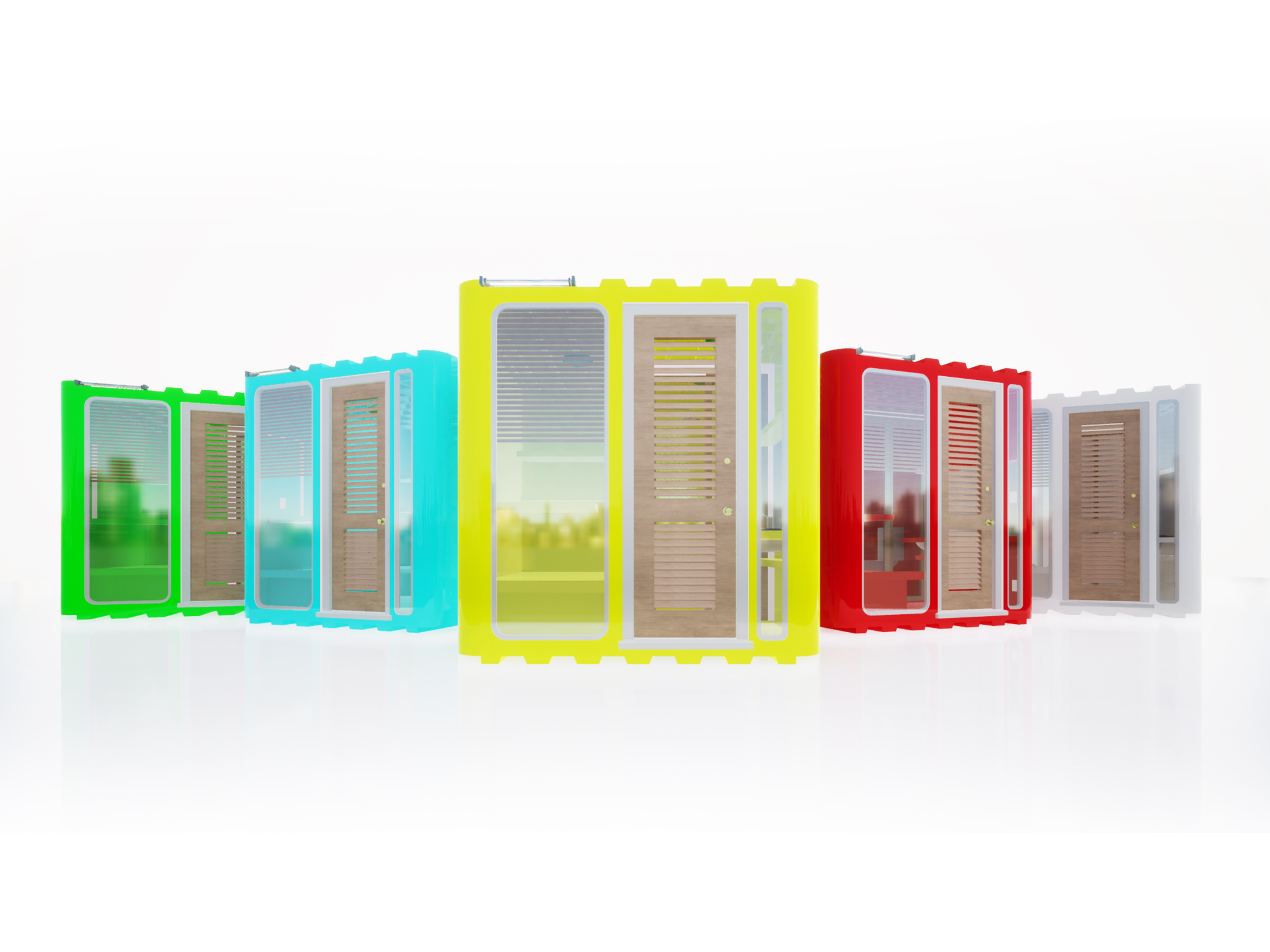 Faldo Andreo Honggowidjojo
Company
Fal Andreo and design associates
Category
Architecture/Interior
Project Description
A challenge to give a surviving shelter for people that affected by post pandemic economic situation at the worst possible condition that covers daily basis for large scale support. 2.4 Cubic is spatial living at the dimension of 2.4 meters cubic that made entirely from recycled plastic, a mixture of high density polyethylene HDPE and polypropylene PP of most common material in the industry. A housing that does not need any construction process, easy distribution and low energy weatherproof material. Made in one mold and can be mass produced at a fraction of the cheapest nowadays available housing. Designed to ensure the lowest possible fabrication cost that everyone could contribute in helping for those who needed.

Pandemic outbreaks does not affects at only one consideration, but it also effecting the global economic situation as businesses are pressured in closing down. Employees are threaten and SME businesses are in endanger situation. At this point, post pandemic situation could affect humanity in large scale as economy is shaken greatly at many places. One of the consideration in primary need is a space for living. When people are losing their jobs, they need a shelter to survive.

On this situation, designer is challenged to make a design that is possible to fabricate at large amount of quantity in little time, but that is not the only consideration. The design need to meet the purpose of project which to help in giving people a surviving shelter at the worst economic condition. So it must be very cheap and does not make any sweat in distribution. At a dimension of perfect 2.4 meters cube, it makes any land transport and shipping easier than ever while providing complete function of daily living.