Array ( [0] => Screen Shot 2020-05-13 at 9.24.42 PM.png [1] => conditioningUnitOverview.png [2] => unitsSketch.JPG [3] => vent.png [4] => ventilationUnitOverview.png )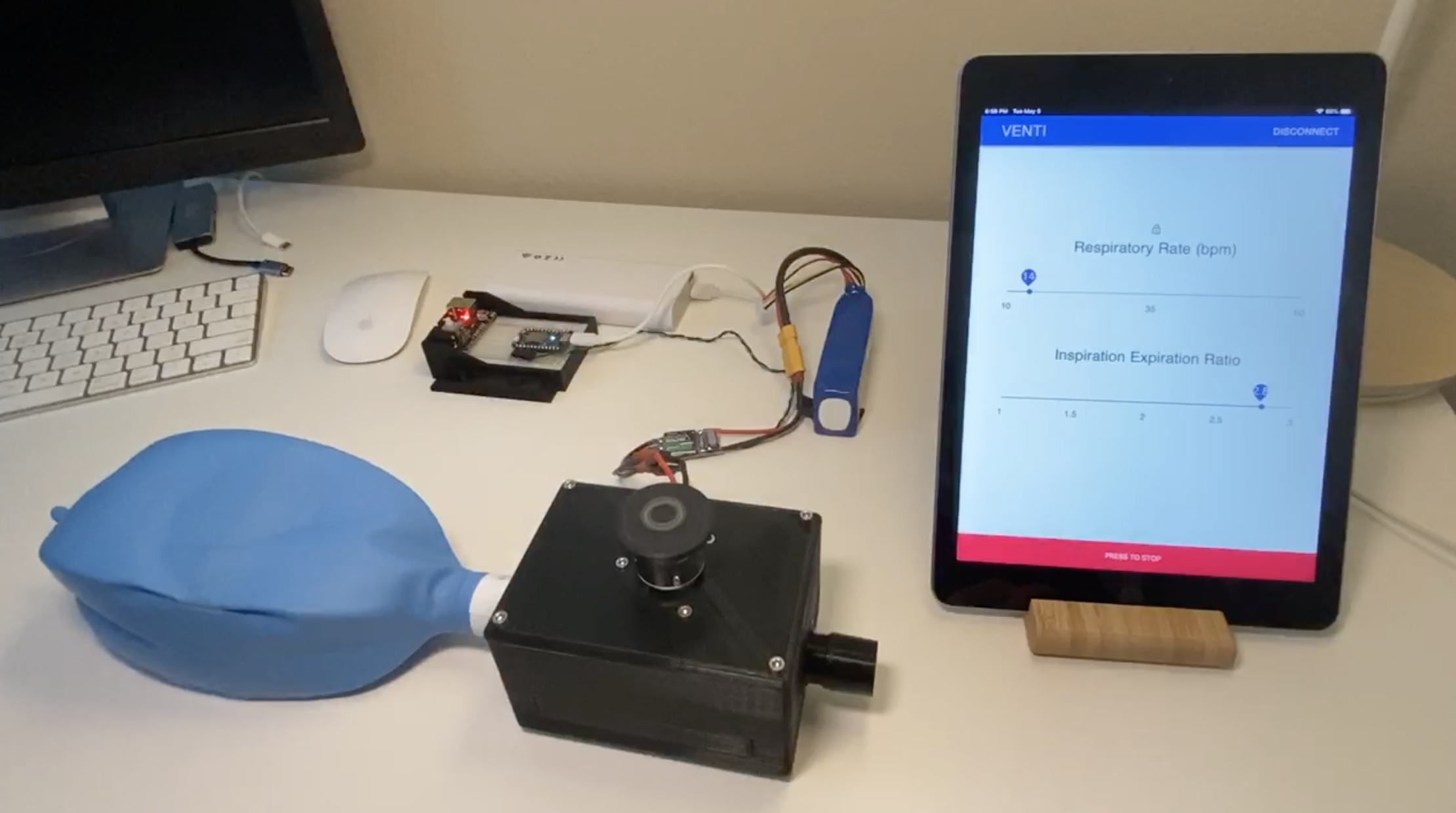 Thomas Kilmar
Project Description
Venti. Open source ventilator design for mass production.

The design is based on the requirements released by MHRA regulatory agency.

A prototype video is available at https://venti.builders along with all technical documentation.

The key design aspects are:
- Separate ventilation and conditioning units for controlling the air flow and air characteristics separately. Ventilator use with mask or helmet only need the ventilation unit. For use with intubation, the conditioning unit is needed as well.
- Software for monitoring multiple ventilator units at a central location, allowing the hospital team to oversee many patients at once.
- Ventilation unit is able to be sterilized after each use by autoclave. The unit has a latch that separates the electronics from the areas with contact to patient air.
- Ventilation unit has no active valves, only one way valves are implemented reducing sourcing complexity. Air flow control is based on modulation of a centrifugal compressor power.
- Ventilation unit consists of a single PCBA, motor, battery and injected molded plastic. In a similar aspect as a consumer good, the ventilator can be produced at a very low cost compared to current complex designs. Target of $100 dollars for ventilation unit.

The team:
I am a senior systems engineer at an LA based medical company with experience in designing medical devices submitted to the FDA and TUV.
My wife, a software engineer, joined the project and developed the control software on the prototype video.
Since then we've been looking for collaborations with the University of Sao Paulo and Hospital Albert Einstein at Sao Paulo to improve the design strength.

How the grant would be invested:
- Manufacture of multiple prototypes (first one cost $500 usd including tools, sourced by us);
- Calibrated test equipment to validate prototypes and generate objective evidence for submission.