Array ( [0] => 2.jpg [1] => 3.jpg [2] => 4.jpg [3] => 5.jpg [4] => 6.jpg )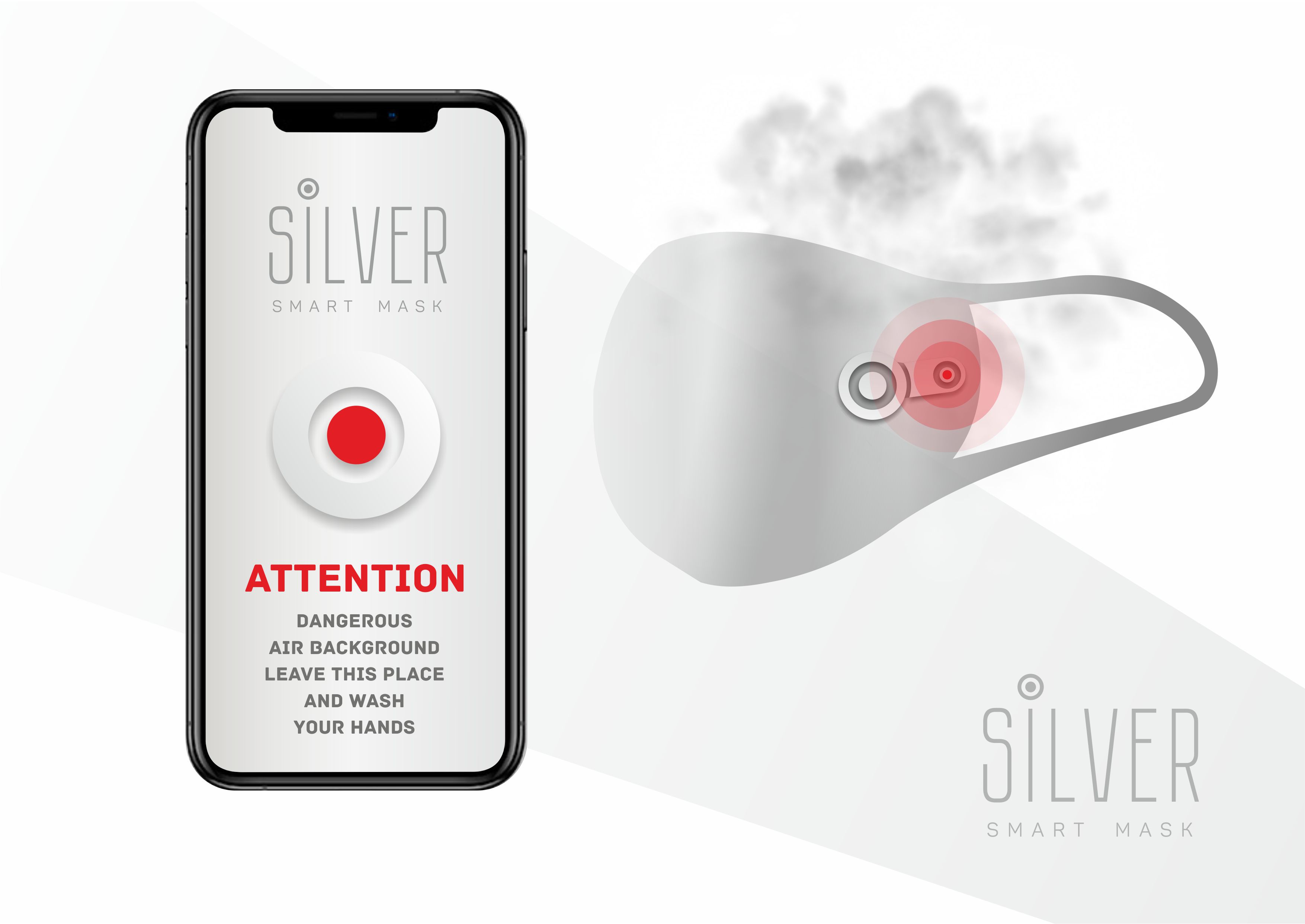 Alexey Vinokurov
Project Description
Mask with silver ions. recognizes particles of varieties of viruses, including COVID 19.

Ability to choose different types of masks. Masks covering the oral and nasal cavities and masks covering the entire face.

The mask indicator lights up in red and transmits a signal to the mobile device. Then it fills the mask with air with silver ions. Silver ions are bactericidal; antiviral; antifungal; disinfecting properties.